« Back to GALLERY OF PREVIOUSLY SOLD AND CUSTOM MADE PRODUCTS
This Jewellery Box is a Jarrah box with a stunning Black Wattle lid with Lace Sheoak beading. It is narrower than the Classic box and lined in lovely burgundy red. It has an elegant stramlined look.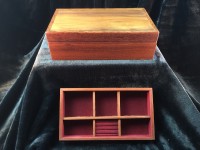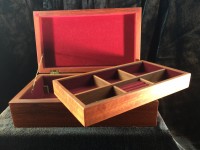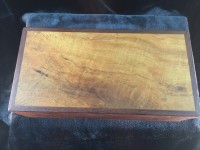 The lid on this box is stunning Black Wattle.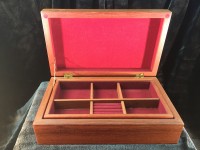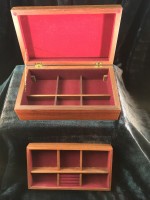 Includes 6 divisions in bottom section with a removable tray
also with 6 divisions one of which is a ring section.
This box is as described above and is available now.