« Back to GALLERY OF PREVIOUSLY SOLD AND CUSTOM MADE PRODUCTS
Australian Blackbutt timber Jewellery Box with removable tray.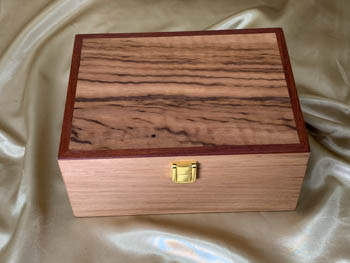 Lovely pale Blackbutt timber with soft grain.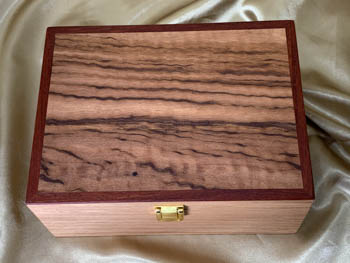 Chocolate grains enclosed in Jarrah beading.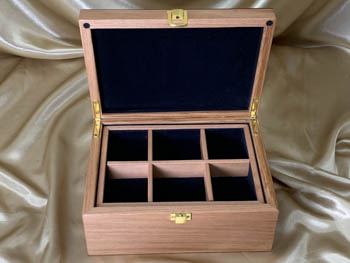 6 timber divisions lined in black felt in top removable tray.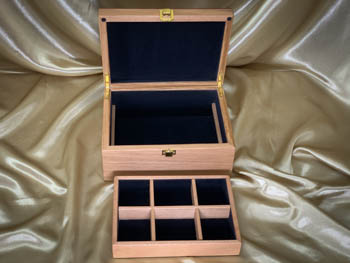 Deep black lined bottom section with no divisions.
Beautiful Jewellery Box with a stunning "landscape picture" lid.

If required, a catch can be attached to the lid free of charge. Click here to see options.

Shipping $25 Australia wide (non-standard item)
CLICK HERE TO ARRANGE PURCHASE AND SHIPPING AND QUOTE: PJBT20014-L7151