« Back to Examples of Jewellery Boxes - Sold Previously
This is a Classic Jewellery Box with a top opening lid and a drawer. The Classic design is lined in black felt and has 6 divisions in the main section (one of which is a ring section).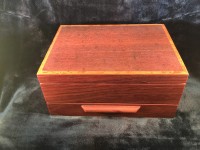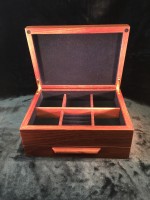 Rich Jarrah box with Sheoak beading around the top opening lid.
Single draw with matching timber handle.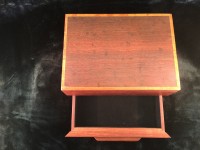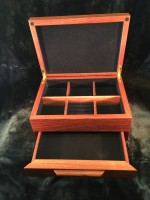 The Classic Box has no catch for an elegant look.
A similar box can be customised with different colour linings, configurations and catches. (See Customisations).