« Back to AUSTRALIAN TIMBER BOXES - DOCUMENT, MEMORY, TRINKETS ETC
Australian hand made Jarrah Trinket/Cufflink box with beautiful Silky Oak lid.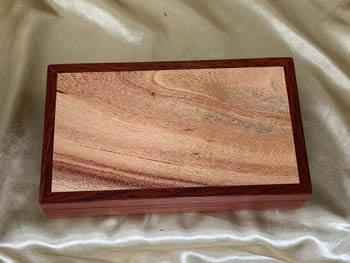 Stunning swirling grains and Silky Oak colours in lid.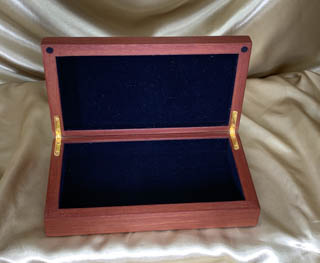 Shallow box with black lining and brass hinges.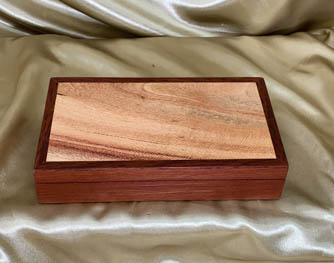 Slim and elegant - a beautiful special occassion gift.

CTRBL20012-L8563
If required, a catch can be attached to the lid free of charge. Click here to see options.
Shipping $15 Australia wide (non-standard item)
CLICK HERE TO ARRANGE PURCHASE AND SHIPPING AND QUOTE: CTRBL20012-L8563