« Back to Examples of Classic Jewellery Boxes - Sold Previously
This is Woods of the West's truly Classic Box. It is an elegant and functional handcrafted Jarrah box with inlaid Jarrah lid. It has 6 divison in th bottom section and a removable tray, also with 6 divisions, one with a ring section. It is the standard size of 225x12x80, has a hook and eye catch and it is lined in dramatic black felt. This box is truly elegant and functional and if cared for may well become the "Antique of the Future".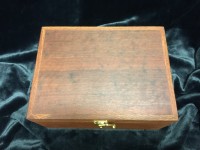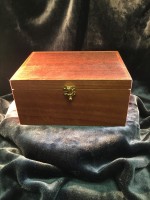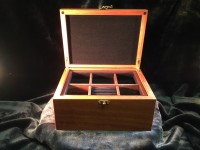 Hook and Eye catch on lid.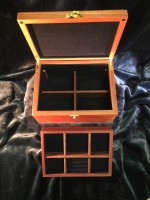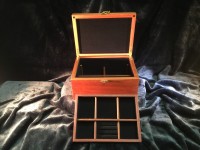 4 large divisions in bottom section and 6 divisions in removable tray including one ring section.