« Back to Examples of Classic Jewellery Boxes - Sold Previously
Choice of 2 Jarrah Jewellery Boxes with Jarrah Burl Lids.


Wonderful Jarrah Burl lids with Sheoak beading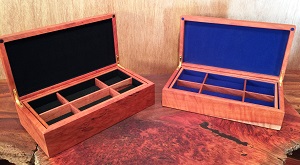 Top Tray and Black or Blue Lining.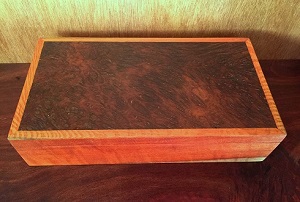 (CJBT0003)
Gorgeous Jarrah box with a flash on front.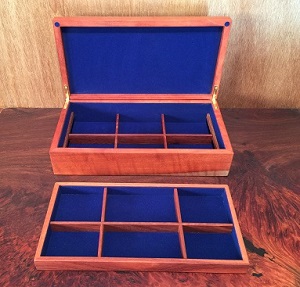 Beautiful blue lining in base and removable tray.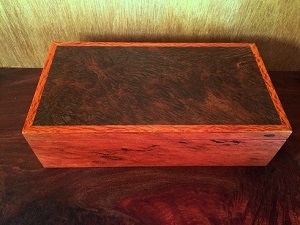 (CJBT0002)
Spectacular Jarrah Burl Grain with black flecks on front.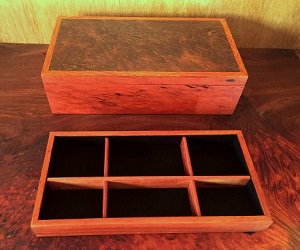 Top tray and bottom section both with 6 divisions.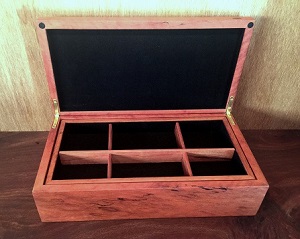 Very elegant and functional boxes.