« Back to AUSTRALIAN TIMBER BOXES - DOCUMENT, MEMORY, TRINKETS ETC
Choice of 4 Large Australian Jarrah Tinket Boxes.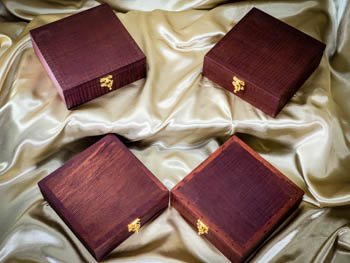 Jarrah boxes with deep rich colours and grains (Some with Curl).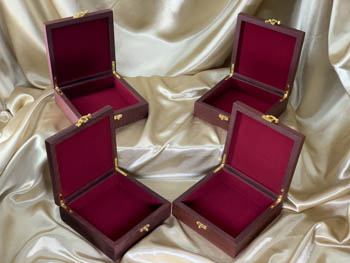 Burgundy lining and brass hinges and scallop catch.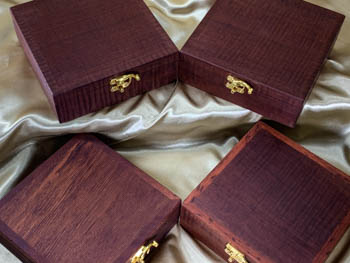 (1, 2 Top Row 3,4 Bottom Row)
Really beautiful and functional boxes suitable for trinkets, cufflinks, coins etc.
CTRBL (1,2,3,4) - L8189

Shipping $13 Australia wide (non-standard item)
CLICK HERE TO ARRANGE PURCHASE AND SHIPPING
AND QUOTE: CTRBL -L8189 (1,2,3or4)