« Back to AUSTRALIAN TIMBER BOXES - DOCUMENT, MEMORY, TRINKETS ETC
Choice of 5 medium Australian Jarrah trinket boxes.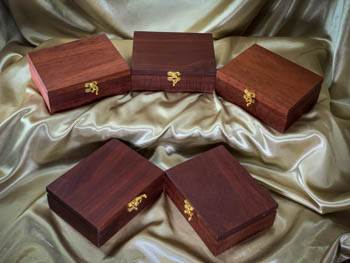 Medium sized boxes in choice of light or dark Jarrah.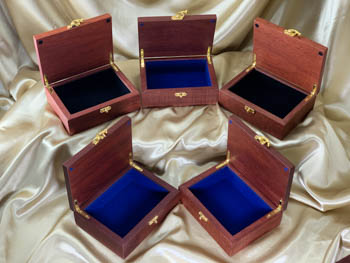 Choice of black or blue lining. Brass hinges and catch.

Brass hook and eye catches secure boxes for travel.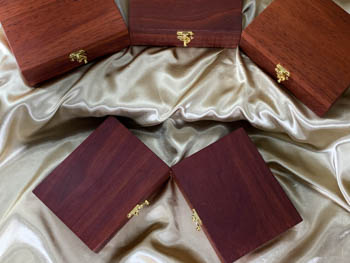 (1,2 or 3 back row - 4,5 front row).
Perfect special occasion gift for the elegant lady or gentleman.

CTRBM (12345) - L8193
Shipping $13 Australia wide (non-standard item)
CLICK HERE TO ARRANGE PURCHASE AND SHIPPING
AND QUOTE: CTRBM - L8193 (1,2,3,4or5)