« Back to HAND CRAFTED TIMBER CREMATION BOXES
Upright Pet Cremation Ash photo box with front opening door to display picture.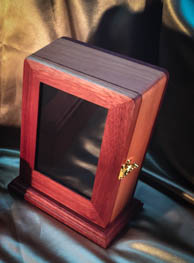 Beautiful Jarrah box in "upright" position with glass door for photo.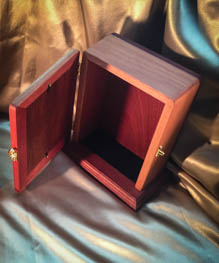 Front opening door with glass section to display "portrait" picture.

Individual Pyrography image hand burned by local artist available on request ($30 per hour).
CPCPB2
Shipping $25 Australia wide
If required, a catch can be attached to the lid free of charge. Click here to see options.
CLICK HERE TO ARRANGE PURCHASE AND SHIPPING AND QUOTE: CPCPB2