« Back to AUSTRALIAN TIMBER BOXES - DOCUMENT, MEMORY, TRINKETS ETC
Choice of 9 small Jarrah trinket boxes.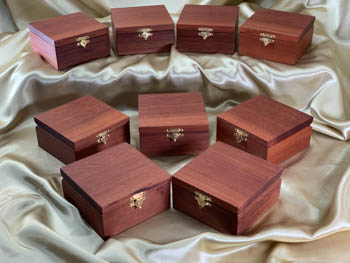 Each box is unique with Jarrah colours and grains.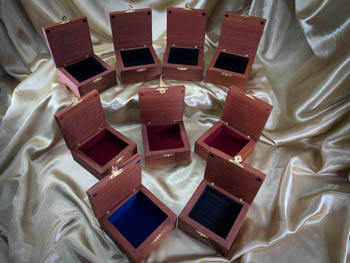 Choice of black, burgundy or blue lining.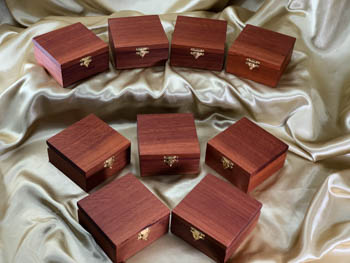 Brass catch secures the box for handbag or suitcase.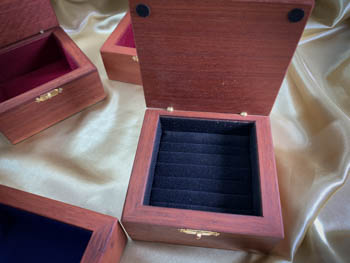 Ring section can be added on request.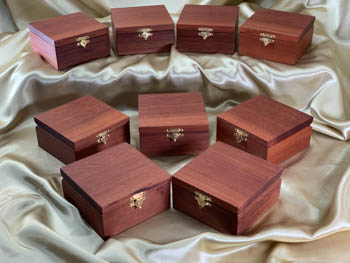 (1,2,4 back row, (3,5,6 Sold) 7 middle row, 8,9 front row)
Perfect special occasion gift for the elegant lady or gentleman.

CTRBS(1-9)-L8204

Shipping $13 Australia wide (non-standard item)
CLICK HERE TO ARRANGE PURCHASE AND SHIPPING
AND QUOTE: CTRBS - L8204