« Back to CUSTOMISATIONS: Examples of "Engraving", Timbers, Catches and Linings
Magnificient 5 drawer Jewellery Box in solid Sheoak. This item is a "custom made item" and is not for sale. A similar piece can be handcrafted to your requirements.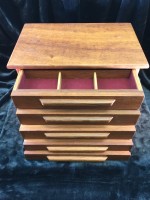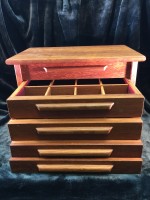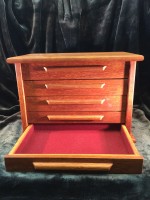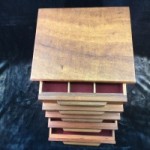 This custom made box and is a lovely example of a magnificent box that will hold jewellery of every size and shape. There is a variety of compartment layouts in each drawer with some drawers with 6 divisions to hold broaches pendants and chains and some without any divisions to hold the larger sets.
It is a truly stunning piece.