« Back to CUSTOMISATIONS: Examples of "Engraving", Timbers, Catches and Linings
Stunning large jewllery box with no divisions in beautiful Sheoak.
Lined in Royal Blue velour.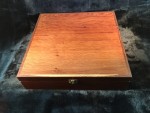 Sheoak box with Black Wattle beading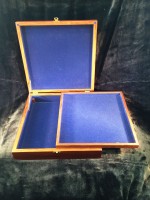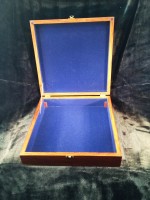 This is a custom made box and is unusually large in size and shallow in depth. It is a lovely example of a presentation box that will hold large jewellery sets or several collections.

Shallow Presentation box and tray giving a sleek line