« Back to CUSTOMISATIONS: Examples of Timbers, Catches, Linings and Image customisations
Stunning large jewllery box with no divisions in beautiful Sheoak.
Lined in Royal Blue velour.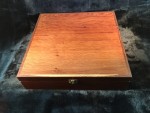 Sheoak box with Black Wattle beading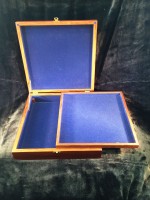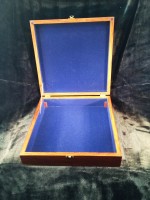 This is a custom made box and is unusually large in size and shallow in depth. It is a lovely example of a presentation box that will hold large jewellery sets or several collections.

Shallow Presentation box and tray giving a sleek line