« Back to Examples of Designer Jewellery Boxes - Sold Previously
Marri Jewellery Box with Woody Pear lid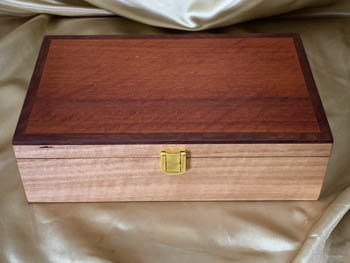 Western Australian Marri Jewellery Box.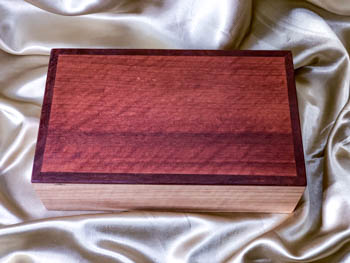 Beautiful colours of Australia in the Woody Pear lid enclosed in Jarrah beading.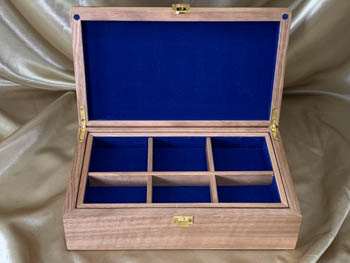 6 timber divisions with Royal blue lining.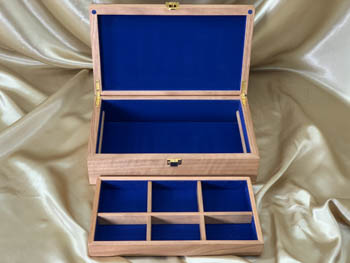 Deep bottom section with Royal Blue lining.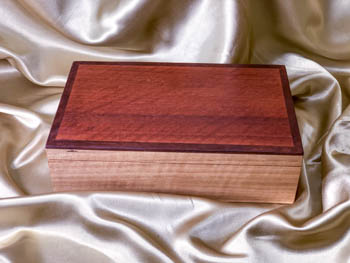 Wonderful medium sized Jewellery Box.

If required, a catch can be attached to the lid free of charge. Click here to see options.

Shipping $25 Australia wide (non-standard item)
CLICK HERE TO ARRANGE PURCHASE AND SHIPPING AND QUOTE: PJBT20017-L7185