« Back to AUSTRALIAN TIMBER BOXES - DOCUMENT, MEMORY, TRINKETS ETC
This box is a medium sized Jarrah box with a stunning Camphor Laurel lid with Black Wattle beading . It has 6 Divisions in the base and has no tray. It is a most elegant box.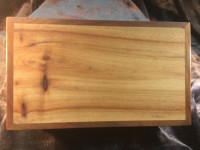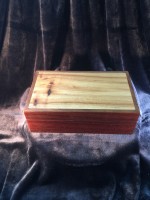 The Camphor Laurel is pale with chocolate grain and a couple of "beauty spots"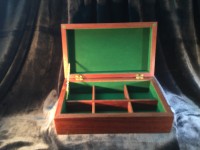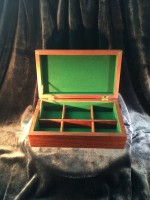 Six divisions in the main section of the box lined in green.
This box is as described above and is available now.