« Back to CUSTOMISATIONS: Examples of Timbers, Catches, Linings and Image customisations
Beautiful and functional.
This platter is unusual Lace Sheoak with a beautiful grain, rich colour and a lovely grey marble centre that will grace any table. It is sealed in polyurethane which protects the timber and so is suitable for serving cheese, dips, biscuits etc.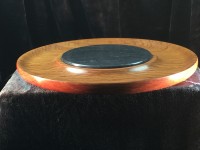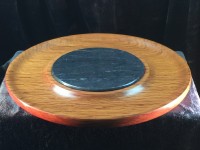 Other timbers and centrepieces are also available. (See Customisations).