« Back to AUSTRALIAN TIMBER BOXES - DOCUMENT, MEMORY, TRINKETS ETC
Specialty timber memory box. Handcrafted from Australian Silky Oak timber and lined in blue velour with Pua Shell in lid.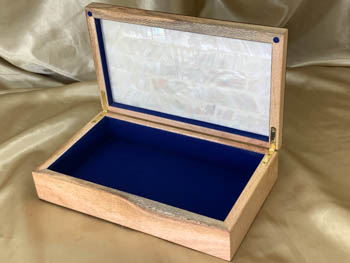 Genuine Pau Shell fixed to lid interior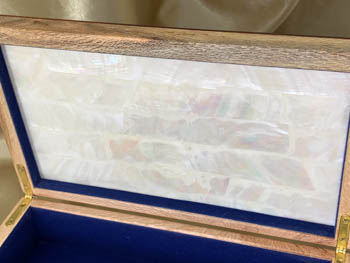 NOTE: A Square or hook and eye catch
may be added to this box for an additional $10
Click here to see catch options.
Shipping $25 Australia wide (Express - Add $10)
CLICK HERE TO ARRANGE PURCHASE AND SHIPPING AND QUOTE: PMMB 21009-L1414