« Back to AUSTRALIAN TIMBER PERSONAL, KEEPSAKE, TREASURE AND TRINKET BOXES
Treasure box handcrafted from West Australian Holly Banksia and Silky Oak.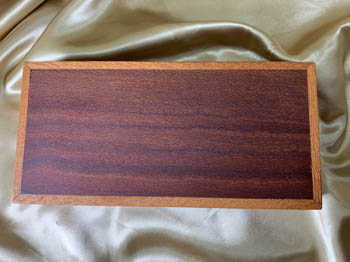 Wonderful Dark brown and honey colours and grains of Holly Banksia.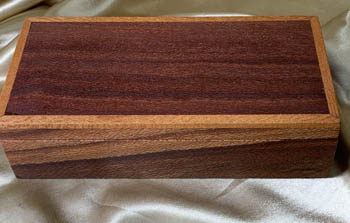 Fantatic handcrafted box with colours integrated from side to lid.

Complimented with Royal blue lining and brass hinges.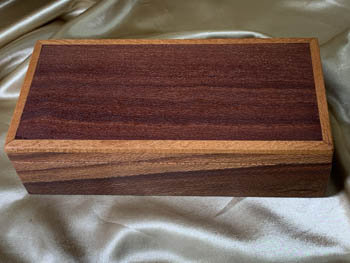 A truly special box worthy of precious treasures.

PTB19002-L7622

Shipping $20 Australia wide
CLICK HERE TO ARRANGE PURCHASE AND SHIPPING AND QUOTE: PTB19002-L7622