« Back to GALLERY OF PREVIOUSLY SOLD AND CUSTOM MADE PRODUCTS
Australian hand made Blackbutt Jewellery Box with bottom drawer.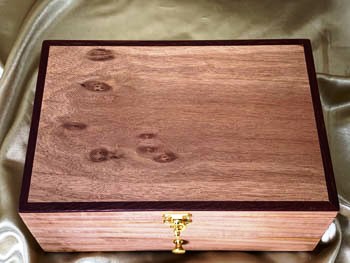 Fantastic chocolate colours and gain in this Blackbutt lid enclosed in Jarrah beading.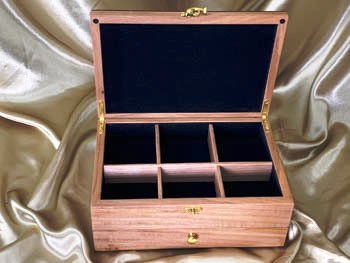 Pale Blackbut box with top opening lid with brass hinges and hook and eye catch.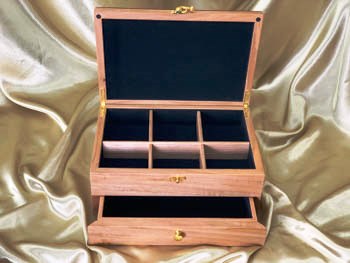 Lined in black felt with bottom drawer with brass knob.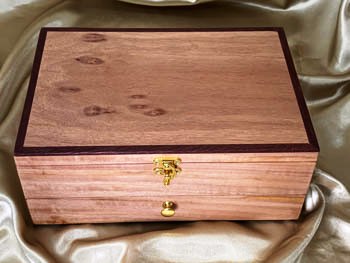 Very special and unique Australian jewellery box.

PJBD20015-L8924