« Back to CUSTOMISATIONS: Examples of Timbers, Catches, Linings and Image customisations
Small Camphor Laurel Sharing Board. Beautiful Grains and Colour and Grass Tree Pyrography feature.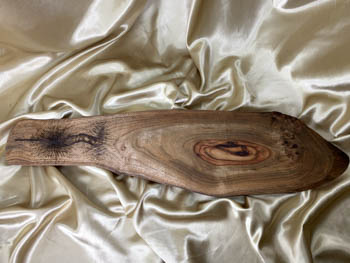 Sealed in edible oil - suitable for serving cheese, antipasta, fruit etc.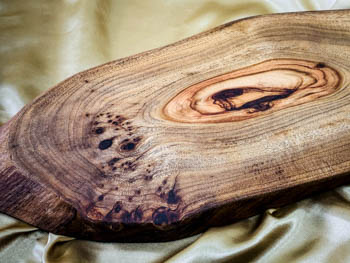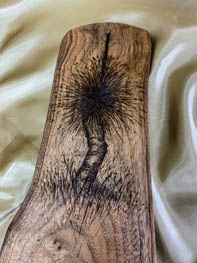 Camphor Laurel timber with beautiful swirling grains complimented by hand burned Grass Tree.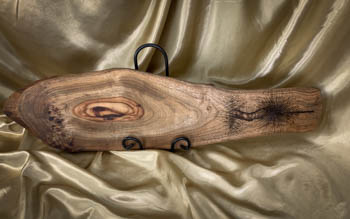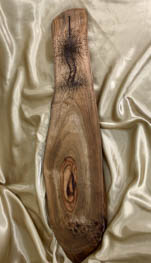 A functional board but also an attractive and unusual decorator item.
Shipping $28 Australia wide (non-standard item)
CLICK HERE TO ARRANGE PURCHASE AND SHIPPING AND QUOTE: SB20005-L7833