« Back to Examples of Previously Sold Tapas Boards, Bowls and Platters
Wooden Tapas/Grazing board hand crafted from Australian Campher Laurel with Blue Wren feature hand burned pyrography.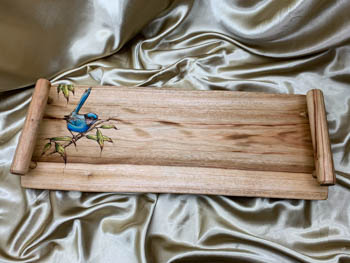 Wonderful Australian timber Grazing/Serving platter sealed in edible oil.

Very special board featuring hand burned and coloured Blue Wren.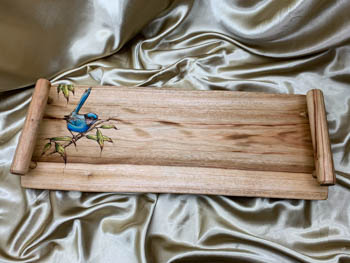 Matching timber handles makes this board beautiful and functional.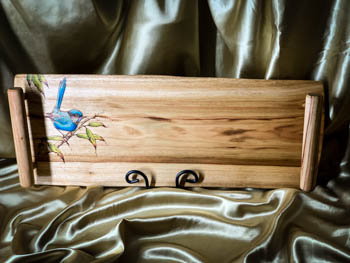 Magnigicent combination of hand crafted Australian timber and art.
NOTE: Food must not be place on pyrography.
Shipping $35 Australia wide (Heavy item)
(Free delivery in Perth metro area)
CLICK HERE TO ARRANGE PURCHASE AND SHIPPING AND QUOTE: TB20004-L7575