« Back to Examples of Previously Sold Bowls and Platters
Each bowl is an individual piece determined by the piece of timber used. This bowl is wide and relatively shallow and makes an elegant salad bowl.
This bowl has been sealed with edible oil and so is a functional piece that can be used for entertaining but is also a beautiful piece of art that can be used as a decorator item.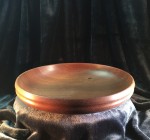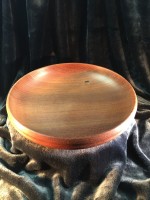 Beautiful soft Jarrah with charcoal grain.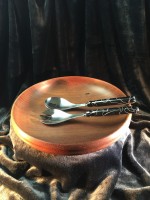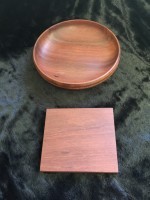 Add salad servers and/or cheese block with matching timber handles.
Salad servers and matching cheese knives also available with resin handles.
(See Customisations for Resin colours)
Special Offers if purchased with cheeseboards Salad Servers or knives.