« Back to CUSTOMISATIONS: Examples of "Engraving", Timbers, Catches and Linings
Wonderful example of a Custom Made Document Box. This box will hold Plans, papers, Ipad etc. Fitted with elegant and functional brass handle.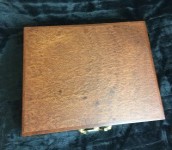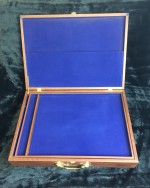 Fabulous Eucalypt Burl with rich grain.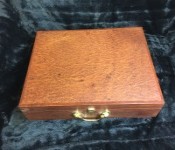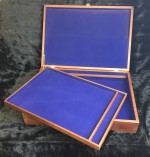 This box was Custom Made and is not for sale. A similar box can be crafted in a variety of timber choices. Can also be made in A4 size.
(Orders for this type of product can only be taken dependant on workloads).