« Back to CUSTOMISATIONS: Examples of "Engraving", Timbers, Catches and Linings
This is a lovely example of a box especially made for a gentleman's watch collection. It is a non-standard item but a great example of a Personal Custom Made Designer Box crafted to a client's specific requirements.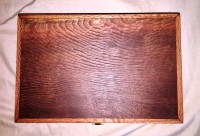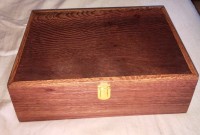 Beautiful Jarrah Box handcrafted with Woody Pear lid and Silky Oak Beading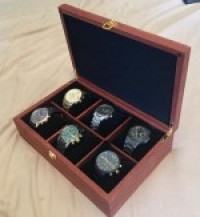 Dramatic Black lining with Jarrah divisions and Brass Catch.