« Back to Decorator Wooden Bowls - Available Now
This would have to be one of the most stunning pieces in our range. It is a lovely bowl with a most unusual shape. It is crafted from beautiful Camphor Laurel and would make a wonderful decorator item as a table centrepiece.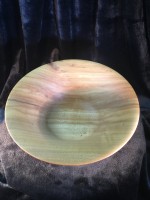 Stunning Camphor Laurel Timber with amber grain.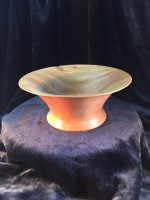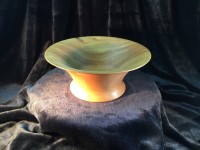 Elegant Design.
This particular bowl is crafted from Camphor Laurel and is intended as a decorator item. It may be used to display uncut fruit, however should not be used for cut fruit, salad etc as this may stain the wood.
This bowl is available for sale. This classic bowl also may be recreated in other timbers.