« Back to Examples of Previously Sold Bowls and Platters
This bowl is an elegant decorator item. The beauty of the Camphor Laurel timber makes this bowl a beautiful centrepiece for any Dining Table. It is a light and delicate bowl that you will be proud to display in your home.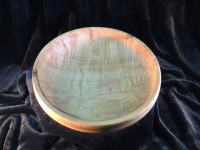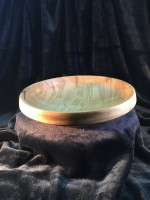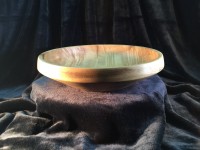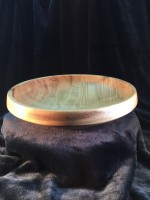 This bowl is a classic shape which would usually be suitable as a salad bowl, this particular bowl is crafted from Camphor Laurel and is intended as a decorator item. It is finished with scented Tinderbox Wood Polish (beeswax based) and may be used to display uncut fruit, however should not be used for cut fruit, salad etc as this may stain the wood.
This bowl is available for sale. This classic bowl also can be recreated in other timbers.