« Back to Examples of Previously Sold Bowls and Platters
This bowl is an elegant decorator item. The beauty of the Jarrah Burl makes this bowl a beautiful centrepiece for any Dining Table.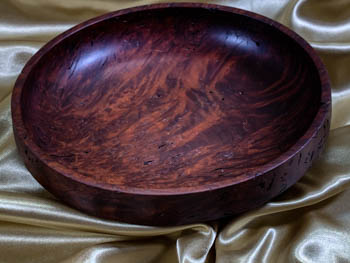 Wonderful Jarrah colours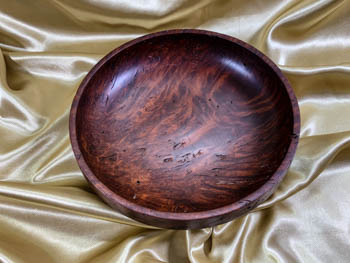 This bowl is a classic shape and the charactisics of the Burl allows air to circulate through fruit which would makes it particularly suitable as a fruit bowl.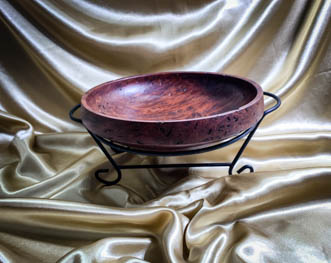 This bowl is available for sale.
Shipping $20 Australia wide
CLICK HERE TO ARRANGE PURCHASE AND SHIPPING AND QUOTE: DB20010-L6808