« Back to ESSENTIAL OIL BOXES AND STANDS
Australian Jarrah box hand crafted with internal divisions for 20 Essential Oils. Sheoak lid with "Tree of Life" pyrography.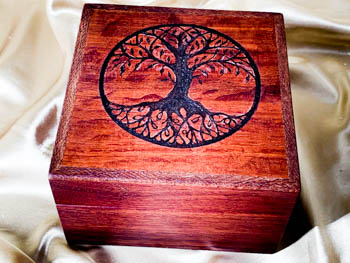 Handcrafted Jarrah box with beautiful sheoak lid and Silkyoak beading.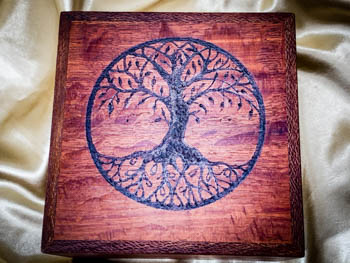 Amazing "Tree of Life" burnt by hand by pyrography.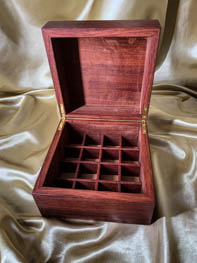 Jarrah divisions for 20 Essential Oil bottles.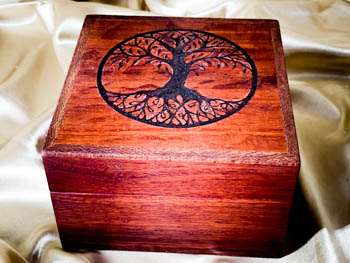 A super special box for those precious essential oils.
Shipping $20 Australia wide
CLICK HERE TO ARRANGE PURCHASE AND SHIPPING AND QUOTE: EOB19003- L7508