« Back to Examples of Designer Jewellery Boxes - Sold Previously
Amazing jewellery box hand crafted from premium Australian Curly Jarrah.
Truly special top of the range Curly Jarrah jewellery box .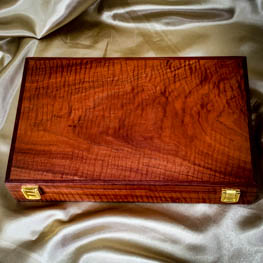 Magnificent Curly Jarrah colours and grain makes this a work of art.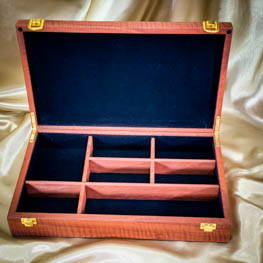 Black lining, 7 Jarrah timber divisions and brass catches.
Shipping $25 Australia wide
CLICK HERE TO ARRANGE PURCHASE AND SHIPPING AND QUOTE: LEDB19009-L7326