« Back to Examples of Designer Jewellery Boxes - Sold Previously
THIS BOX HAS BEEN SOLD. (Other boxes of similar design in other timbers can be ordered).
A stunning Jarrah box with gorgeous Woody Pear lid and Silky Oak beading.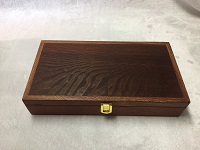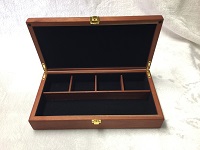 Very elegant box with Brass catch and black lining.
Functional internal design with 1 wide division at front and 4 small divisions at rear.