« Back to Examples of Kitchenware that may be ordered
This rolling pin is made from cool grey marble with beautiful timber handles. Fabulous piece just like Grandma used. Great gift idea.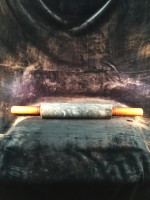 Must be ordered but we will delivery this item free of charge in the general Perth Metro area.