« Back to GALLERY OF PREVIOUSLY SOLD AND CUSTOM MADE PRODUCTS
Small wooden Jewellery Box hand made from Australian Blackbutt and Silky Oak.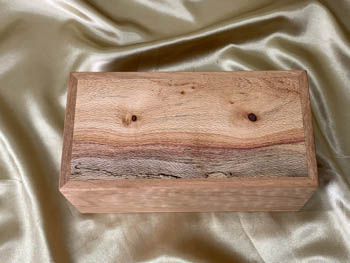 Wonderful Silky Oak lid with interesting and soft colours.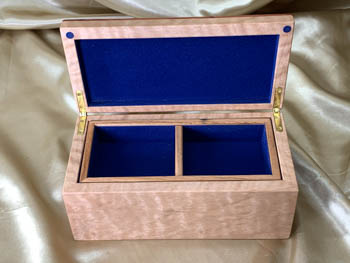 Top opening lid with brass hinges.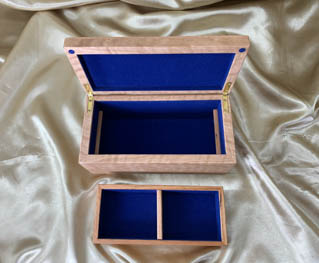 Removable top tray revealing deep bottom section without divisions.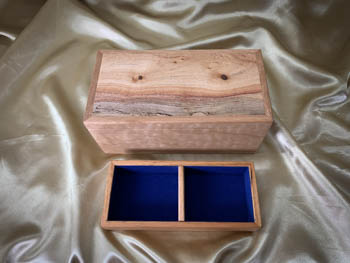 Royal Blue lining compliments the pale Blackbutt timber.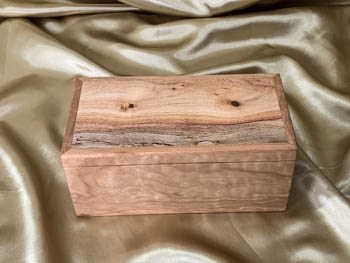 Beautiful Blackbutt and Silky Oak box - a "Work of Art"
PJBT20022-L8702