« Back to GALLERY OF PREVIOUSLY SOLD AND CUSTOM MADE PRODUCTS
Premium Jewellery Box handcrafted from Western Australian Sheoak timber.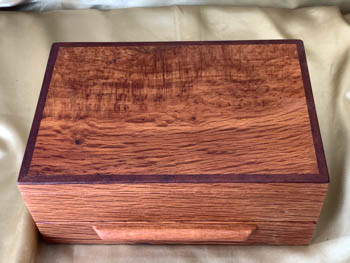 Lovely honey colour and grain in this Sheoak Box.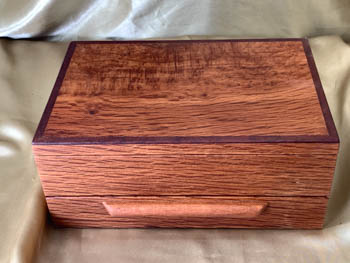 Woody Pear Beading offer nice contrast to lid.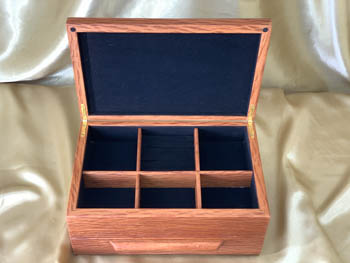 6 Divisions in top section.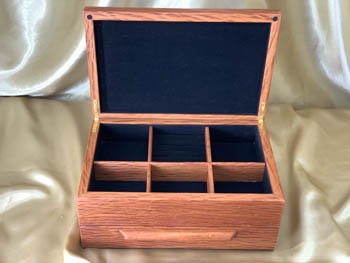 Dramatic Black lining throughout.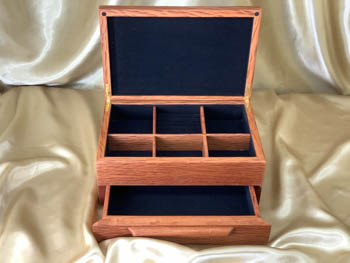 Bottom Drawer with matching timber handle.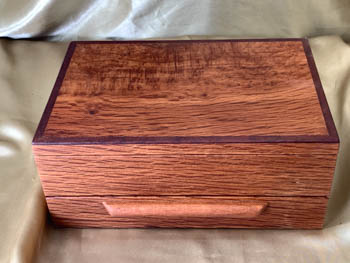 A beautiful Australian timber jewellery box.
PJBD 21016-L9727
Shipping $28 Australia wide
CLICK HERE TO ARRANGE PURCHASE AND SHIPPING AND QUOTE: PJBD 21016-L9727