« Back to AUSTRALIAN TIMBER PERSONAL, KEEPSAKE, TREASURE AND TRINKET BOXES
Premium Australian Hand Made Wooden Keepsake Box.
Fantastic colours in this Woody Pear Keepsake Box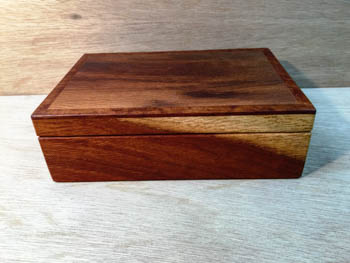 Colours and grain seamlessly joined through box and lid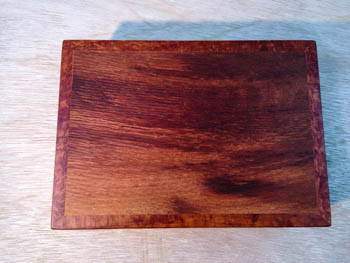 Rich grains in the lid with matching Woody Pear beading.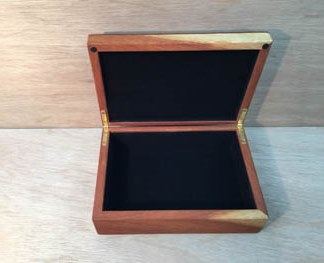 Dramatic black lining compliments this beautiful hand made box.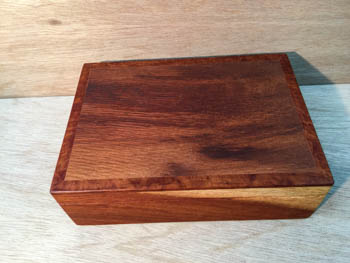 Very lovely box for those special treasures.