« Back to GALLERY OF PREVIOUSLY SOLD AND CUSTOM MADE PRODUCTS
Woods of the West: Very interesting project to work with the Anglican Church to develop this design for 3 Communion Boxes for use when visiting paritioners in their home. Very beautiful and rewarding to do.
Sept 2019
"Dear sue & Les, wow they are amazing, huge thanks. I can honestly say that the boxes are far beyond what I had hoped for, amazing, very beautiful."
Anglican Church, Harvey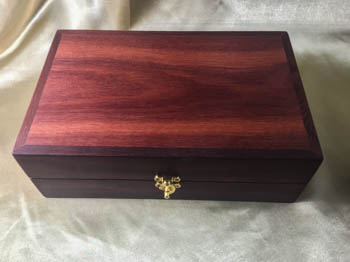 Fantastic colours in these beautiful Jarrah boxes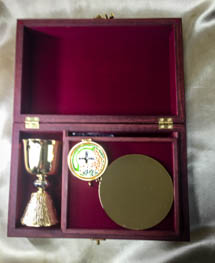 Top Tray desplaying beautiful gold Chalice etc;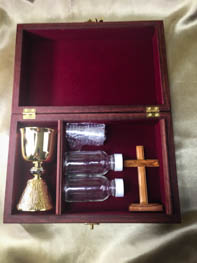 Bottom section for water, wine and wafers