« Back to Examples of Previously Sold Bowls and Platters
Small wooden bowl hand crafted from premium Salmon Gum Burl. Fantastic Australian decorator item or gift.


Wonderful colours of browns and black. (Stand not included)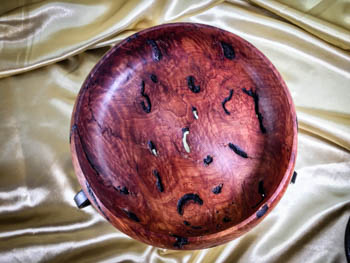 Personality and style - a very special piece of Australian wood.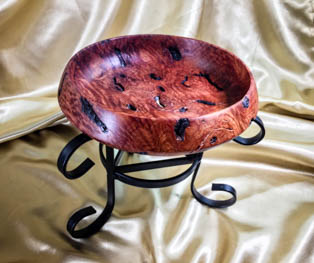 Perfect decorator item or functional bowl - A great Australian momento or gift.
Shipping $18 Australia wide
CLICK HERE TO ARRANGE PURCHASE AND SHIPPING AND QUOTE: DB20005-L6832