« Back to Examples of Previously Sold Bowls and Platters
Stunning small platter crafted in beautiful Woody Pear. This small and beautiful peice of art displaying the orignal characterisics of the Woody Pear tree which will also make an elegant and functional fruit platter.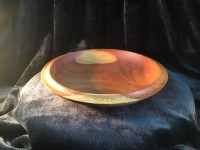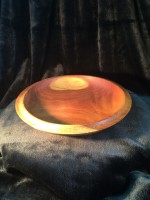 Very special and unusual platter. Dramatic and functional this platter would be difficult to reproduce and would make a wonderful gift.