« Back to GALLERY OF PREVIOUSLY SOLD AND CUSTOM MADE PRODUCTS
Stunning grain in this tapas board made from the Australian native Holly-Leafed Banksia tree. Matching timber handles and feet and raw edge.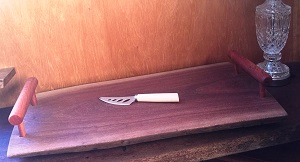 "Low Line" Tapas Board with matching timber handles
and small "feet".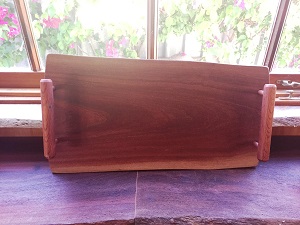 Beautiful Grain and Colour in the Holly Banksia timber.


(Bottom view showing "feet").